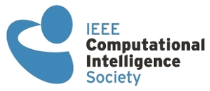 IEEE Norway Section Computational Intelligence Society Chapter
Description
The IEEE Norway Section Computational Intelligence Society (CIS) Chapter was established in August 2018 by Stefano Nichele, to promote and encourage research in the areas of Computational Intelligence and more broadly Artificial Intelligence in Norway.

The IEEE Computational Intelligence Society is a professional society of the IEEE that focuses on "the theory, design, application, and development of biologically and linguistically motivated computational paradigms emphasizing neural networks, connectionist systems, genetic algorithms, evolutionary programming, fuzzy systems, and hybrid intelligent systems in which these paradigms are contained".

IEEE CIS Norway aims at being a reference point for everyone interested in computational intelligence techniques and related applications, simplifying the dissemination and knowledge of information and opportunities in these areas. In particular, we will foster the collaboration among Norwegian laboratories working in artificial intelligence and computational intelligence.
Officers
Current Elected Board from 16/03/2019
&nbsp &nbsp &nbsp &nbsp Chair, Ibrahim Hameed, Norwegian University of Science and Technology
&nbsp &nbsp &nbsp &nbsp Vice-Chair, Jianhua Zhang, Oslo Metropolitan University
&nbsp &nbsp &nbsp &nbsp Secretary/Treasurer, Kyrre Glette, University of Oslo
&nbsp &nbsp &nbsp &nbsp Board Member, Stefano Nichele, Østfold University College


Previous Interim Board until 15/03/2019
&nbsp &nbsp &nbsp &nbsp Chair, Stefano Nichele, Østfold University College
&nbsp &nbsp &nbsp &nbsp Vice-Chair, Jianhua Zhang, Oslo Metropolitan University
&nbsp &nbsp &nbsp &nbsp Secretary/Treasurer, Kyrre Glette, University of Oslo
&nbsp &nbsp &nbsp &nbsp Board Member, Ibrahim Hameed, Norwegian University of Science and Technology
&nbsp &nbsp &nbsp &nbsp Election Nomination Chair, Massimiliano Ruocco, Norwegian University of Science and Technology, Telenor Research


Activities
National assembly
Coordination with other CI and AI organizations in Norway
Technical co-sponsor of IEEE conferences in Norway
Hosting IEEE CIS Distinguished Lectures
Website Contact
Stefano Nichele