Our team (informally known as the Living Technology Lab) is multidisciplinary, therefore we use methods ranging from cellular automata and neural CA, artificial neural networks and spiking neural network models, analysis of electrophysiological data from in-vitro cultures, network theory, evo-devo systems, evolutionary robotics, and art.



Join:
We accept visiting researchers. Send an email to stefano.nichele@hiof.no.
We mentor students on research projects, bachelor and master thesis at the intersection of artificial life, artificial intelligence, robotics, complex systems, and art. We expect to produce some sort of tangible results by the end of the mentorship period, for example a research paper, a poster, or a demo/presentation of the project. Interested? Send an email to stefano.nichele@hiof.no.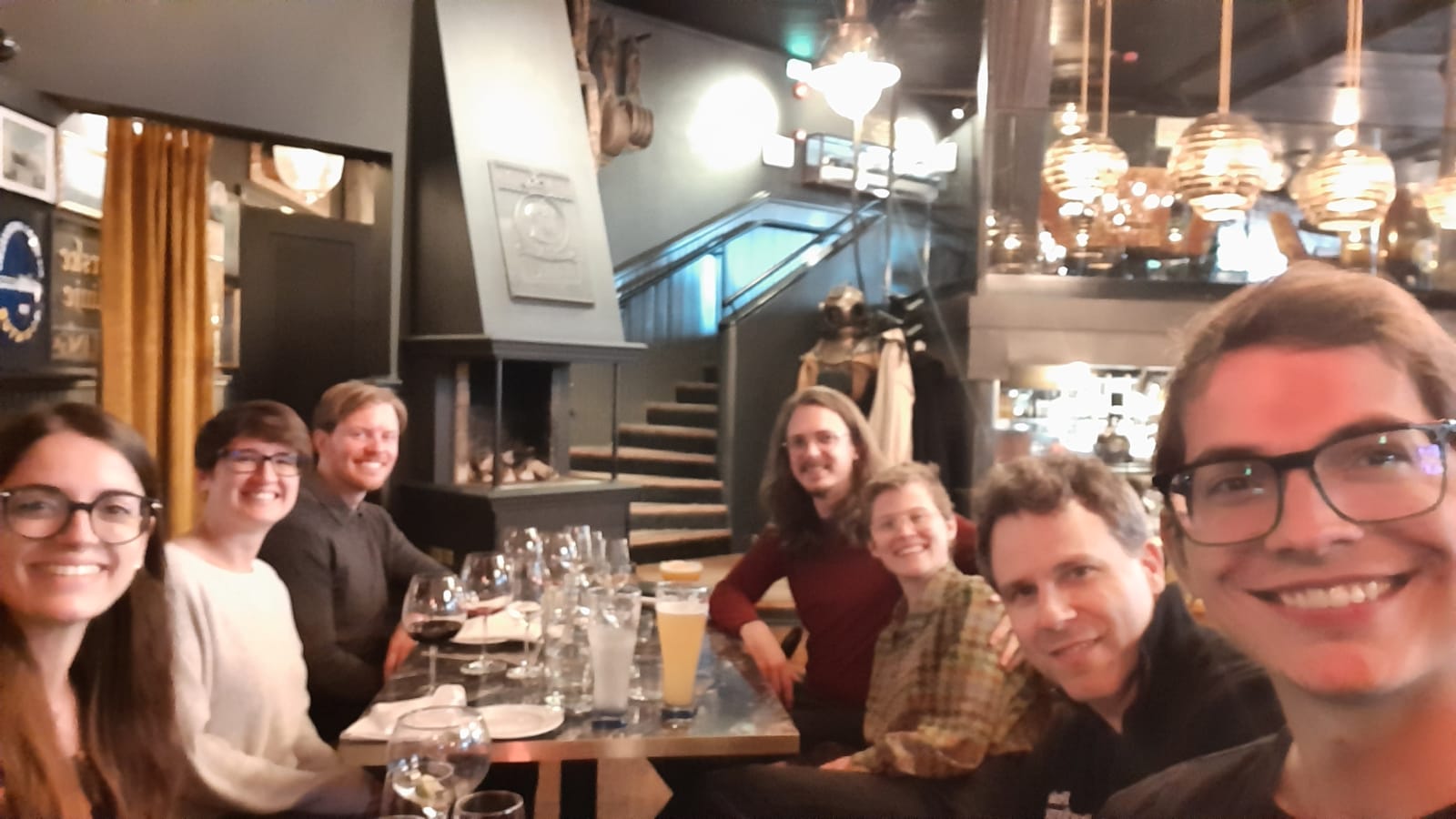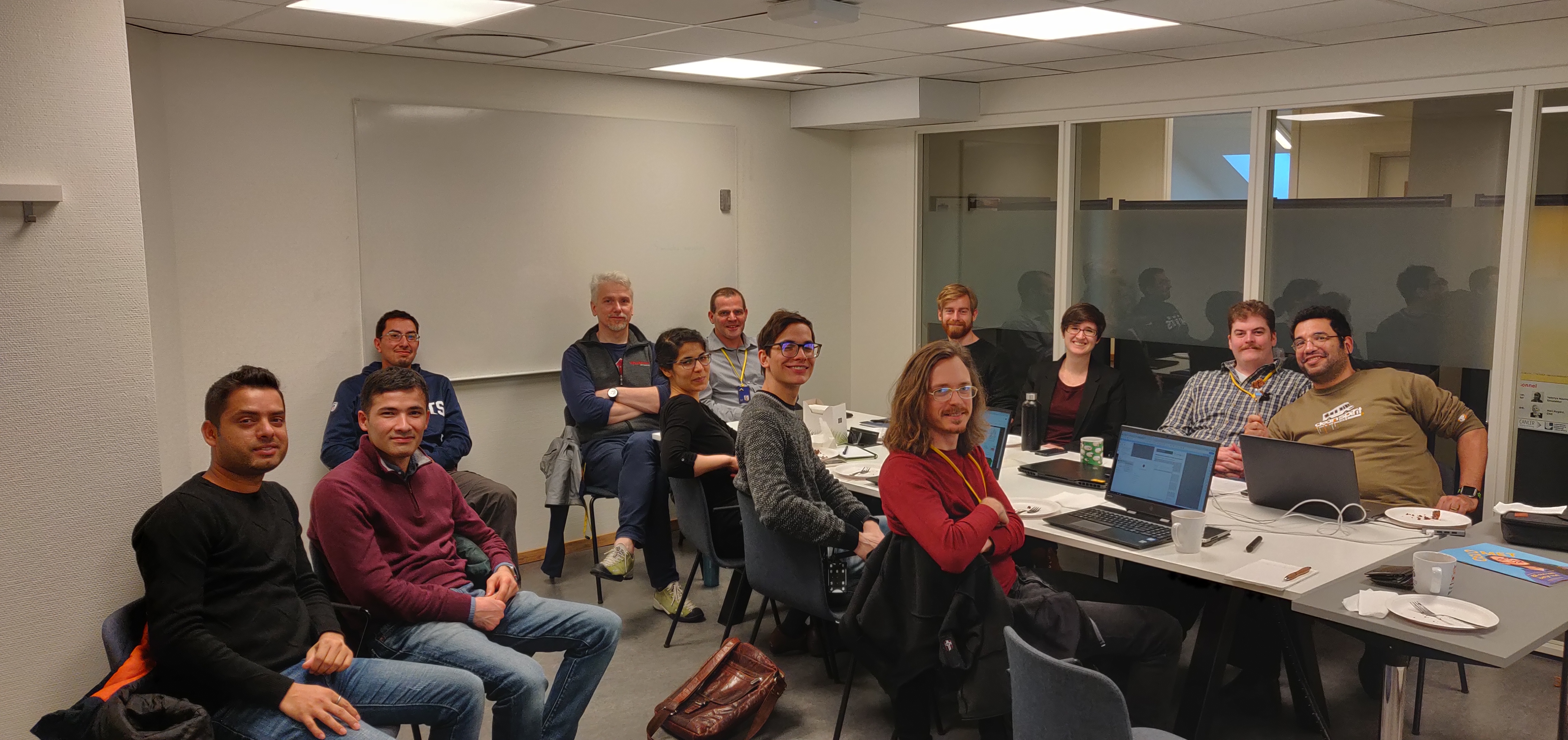 PhD Students
Master Students
Sanyam Jain (HiØ)
Aarati Shrestha (HiØ)
PhD Students co-supervised
Alumni:
Post-doc
PhD
Kristine Heiney, (main supervisor)
Sidney Pontes-Filho, (main supervisor)
Johannes Jensen, (co-supervisor)
Felix Simon Reimers, (visiting from HIDA, Germany)
Barbora Hudcova, (visiting from University of Prague, Czech Republic)
Vegard Fiskum, (co-supervisor)
Peter Aaser, (co-supervisor)
Jacopo Talamini, (visiting from University of Trieste, Italy)
Master Students
Aksel Susegg, Shailendra Bhandari, Jørgen Farner, Glare Eugenio Dumo, Ruben Jahren, Eman Azab, Piera Riccio, Kristoffer Olsen, Magnus Poppe Wang, Erik Wiker, Haakon Haraldsen Roen, Benjamin Bocquillon, Erik Aaron Hansen, Khagendra Basnet, Muhammad Qammar Shehzad, Santosh Nepali, Ramesh Upreti, Tony Chau, Andreas Molund, Magnus Gundersen, Mathias Ose, Peter Aaser, Sindre Fjermestad, Kristian Normann, Emil Taylor Bye, Sigve Sebastian Farstad, Tom Glover, Caroline Sæhle, Andreas Giskeødegård, Gonzalo Alsina, Håkon Wold, John Anthony
Bachelor Students
Hedda Marie Westlin, Rosy Oo, Ilham Jilani, Danial Afzaal, Yassin El-Barkani, Niman Yusuf, August Reinholt, Jan Andre Fagereng, Kim Mikal Torp, Øyvind Innvær Mjelstad, Joachim Berg, Gustav Berggren, Arqam Sajid, Ruben Jahren, Sivert Borgeteien, Nikolai Sveum Hopland, Vako Varankian, Mona Heggen, Sondre Rosenborg
Research Assistants
Sanyam Jain, Aarati Shrestha, Giulia Marchiori, Alessandro Pierro, Håkon Weydahl, Alexandre Variengien, Sergio Sotres, Vako Varankian, Christina Eline Ellingsen, Stephanie Hoebeke, Haakon Haraldsen Roen, Åsmund Røst Wien, Jonas Ege Carlsen
Artists
Ingvild Bertelsen
Daniel Slåttnes